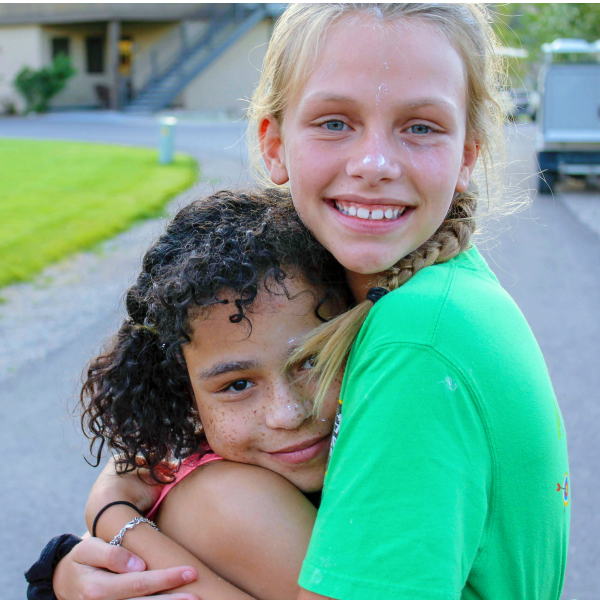 A Grateful Gathering
Event Summary
Last night, Roundup River Ranch made history as we held our first ever virtual gala, A Grateful Gathering! Because of your incredible support and dedication to our campers, we raised $1.3 million (and counting)! we are excited to share with you the reimagining of our annual gala as a LIVE virtual event. A Grateful Gathering is a unique, unforgettable evening that includes a high-profile online auction, "camper call" paddle raise, and exciting program. Help us light the way for children and families with serious illnesses. Hear directly from our campers why, now more than ever, they need our support - through inspiring stories, Stage Night performances, and so much more. You can view the entire live stream recording below!
ONLINE AUCTION – LIVE NOW
Our online auction is LIVE NOW! We've got everything from a vintage Harley Davidson, to a winter wonderland vacation at Frost Creek Mountain Club, and so much more! Remember, you must register before the event to participate in bidding.
WEAR YOUR SUPPORT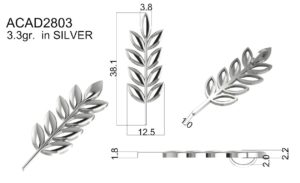 This necklace was designed in honor of Roundup River Ranch's A Grateful Gathering fundraising event. A symbol of abundance and gratitude, the wheat leaf charm is a reminder that gratitude unlocks the fullness of life. It turns what we have into enough, and more. It transforms chaos into order and confusion into clarity. It can change a meal into a feast, a house into a home, a stranger into a friend. Gratitude makes sense of our past, brings peace for today, and creates vision for tomorrow.
This necklace can serve as a reminder to those who wear it of gratefulness and in celebration of the magic A Grateful Gathering makes possible at Roundup River Ranch, a camp dedicated to enriching the lives of children with serious illnesses and their families by offering free, medically-supported camp programs that provide unforgettable opportunities to discover joy, friendships, and confidence.
Roundup River Ranch would like to extend our sincerest gratitude to Kimberley's Fine Jewelry for their support in bringing our A Grateful Harvest logo to life through the design and creation of the limited edition wheat life charm necklace.

SPONSORS
Presenting Sponsors
CordilleraCares
The Frechette Family Foundation
Trent's Cookhouse Sponsor
The Ferguson Family
Donna & Pat Martin
Cabin Sponsor
Alpine Bank
Kathy Cole & Carole Watters
DaVita
First Western Trust
Takeda
S'more Sponsor
Debbi & Lee Alpert
Greer & Jack Gardner
Julie & Hugh Sullivan
Candle Chat Sponsor
Abercrombie & Fitch
Catherine Bennett & Fred Frailey
Susan & Ed Cudahy
Eileen Clune
Carla Guarascio
Hasbro
Alissa & Matt Joblon
McKee Wellness Foundation
MDC/Richmond American Homes Foundation
Mordecai Family
Michele & Richard Right
Debbie & Jim Schultz
Kathie & Bob Shafer
Sara & KP Yelpaala
Campfire Sponsor
Samantha & Scott Anshutz
Suzi Ballard
BluSky Restoration
Richard Bross
Brownstein, Hyatt, Farber, Schreck, LLP and Alissa and Craig Gardenswartz
Bryan Cave Leighton Paisner, LLP and Tim Beyer and Jayne Palu
Dr. David Cohen
Leslie & Garret Davies
Cindy Farber
Susan & Richard Frank
Gold, Perry, and Rest Families
Drs. Lia Gore & Frank Haluska
David Granoff
Linda Hendricks
Holland & Hart, LLP
Alison & Kim Knapp
Ruth Johnson & Kris Sabel
Bernard and Suzanne Scharf
Risa & Ari Silverman
Sally & Dick O'Loughlin
Jody and Don Yale
Vail Health
Leewood & Tom Woodell 
Camper Sponsor
El Pomar
John Forester
Shane Kleinstein
Drs. Keith & Kristine Weisz
Jan & Dee Wisor