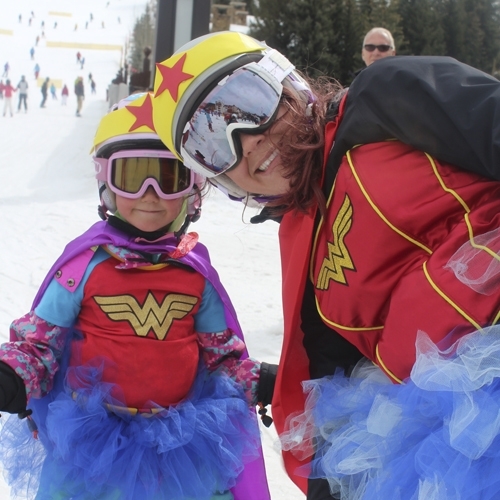 Superhero Ski Day
Event Summary
Roundup River Ranch campers are kids who fight serious illnesses with superhuman strength. Mark your calendars! On Saturday, March 13, 2021, we are bringing #SuperheroSkiDay to Vail Mountain to celebrate our amazing campers and raise money, so more kids with serious illnesses can attend free of charge. Join us for superhero-worthy ski runs, fun activities, games, awesome prizes, superhero costumes, an après party with live music, and so much more. Stay tuned for more information.
SPONSORS
Interested in sponsoring Superhero Ski Day? You'll be a hero in the eyes of every one of our campers. For questions or more information on sponsorships, please contact Stephanie Hearn at shearn@roundupriverranch.org or 720.226.6709.
Click here to view the sponsorship benefits.>
Note: Sponsorships and/or individual registrations do not include lift tickets.