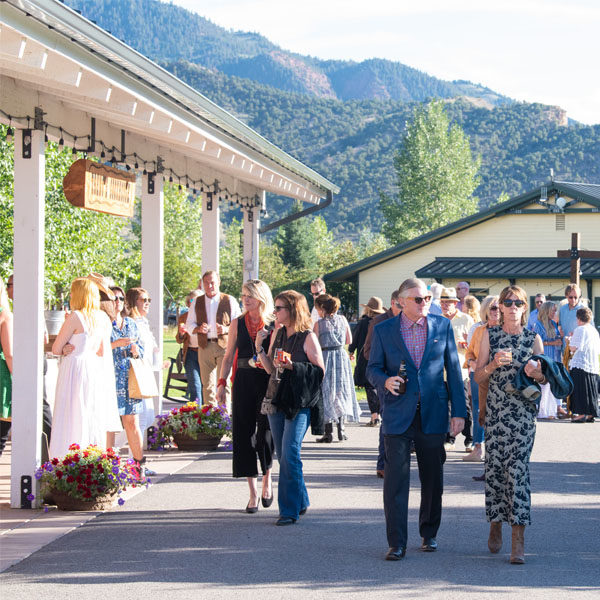 A Grateful Harvest
Event Summary
Join us at camp on Saturday, August 13, 2022, for a special evening highlighting the magic of camp at our 2022 A Grateful Harvest gala - inside Trent's Cookhouse! Delight your senses with cocktails, hors d'oeuvres, dinner from renowned local chefs, and wine as we celebrate our 2022 Camp Theme, "Together" is our Happy Place. The evening will include amazing camper stories, a live auction, and a live "Camper Call."
Thank you to our 2021 sponsors:
Trent's Cookhouse Sponsor
Donna and Pat Martin
Cabin Sponsors
Alpine Bank
Kathy Cole & Carole A. Watters
Georgia & Donald Gogel
S'more Sponsors
Cathie Bennett & Fred Frailey
Greer & Jack Gardner
Debbie & Jim Schultz
Leewood & Thomas Woodell
Kristy & William Woolfolk
Candle Chat Sponsors
Rick Bross
Joan Maclachlan
Alexandra & Ron Mastriana
Kathie & Bob Shafer
Campfire Sponsors
Susan Ballard
BluSky Restoration
Eileen Clune, MBA
David Cohen, MD
CordilleraCares
Regina & Kyle Fink
Grace & Steve Gamble
Carla Guarascio
First Western Trust
Rebecca & Dan Hanrahan
Deborah & Wayne Hauter
Ruth B. Johnson, JD and Kris Sabel
Newman's Own Foundation
Peak 1 Express
Sally & Richard O'Loughlin
Suzanne & Bernard Scharf
Peter and Joan Stephans
Vail Daily
Vail Health
Margaret & Glen Wood
Nancy & Harold Zirkin
Camper Sponsors
John Forester
Doug Rapier
Amy & James Regan
Wine Sponsors
Apple Jack Wine & Spirits
Avon Liquor
Beaver Liquors
Regina & Kyle Fink
Riverwalk Wine & Spirits
Smith Story Wine Cellars
Stay tuned for our 2022 sponsor information!