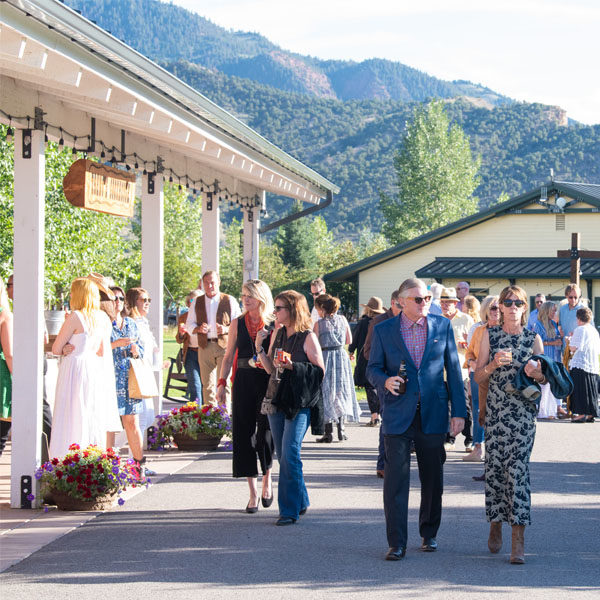 A Grateful Harvest
Event Summary
Join us at camp on Saturday, August 13, 2022, for a special evening highlighting the magic of camp at our 2022 A Grateful Harvest gala - inside Trent's Cookhouse! Delight your senses with cocktails, hors d'oeuvres, dinner from renowned local chef, Riley Romanin, and delectable wines as we celebrate our 2022 Camp Theme, "Together" is our Happy Place. The evening will include amazing camper stories, a live auction, and "Camper Call" paddle raise.
A Grateful Harvest will support Roundup River Ranch's mission to provide children with serious illnesses and their families free, life-changing camp programs.

Become a 2022 Sponsor.
Check out our 2022 sponsorship benefits.
Your support ensures campers coming together in all kinds of remarkable, magical ways –
whether they are joining us back onsite at camp, or through our year-round Outreach Programs.
Can't Attend? Make a Gift.
Make a gift. Your support ensures that no child or family ever pays a penny to attend
a Roundup River Ranch program.
Thank you to our sponsors:
Trent's Cookhouse Sponsor
Donna & Pat Martin
S'More Sponsor
Greer & Jack Gardner
Georgia & Donald Gogel
Francie Bishop Good & David Horvitz
Kathy Cole/Carole Watters
Cabin Sponsors
Cathie Bennett & Fred Frailey
Candle Chat Sponsors
Eileen Clune
Joan Maclachlan
Rebeca & Dan Hanrahan
Suzanne & Bernie Scharf
Debbie & Jim Schultz
Kathie & Bob Shafer


Campfire Sponsors
Suzi Ballard
Cordillera Cares
John Forester
Lia Gore, MD
Jane & Greg Johnson
Ruth Johnson & Kris Sabel
Sally & Dick O'Loughlin / Kathy & Terry Scanlan
Liz Stern
Margaret & Glen Wood
Tom Woodell
Kristy & Bill Woolfolk


Stargazing Sponsors