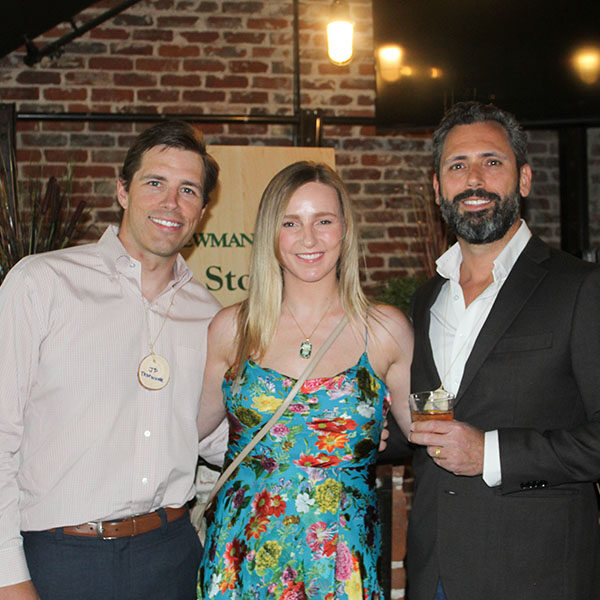 A Taste of Camp
Event Summary
We're serving up all the camp fun in the city! Morsels of magic stories. Tastings of courage and awe. Full helpings of gratitude. Join us on
Tuesday, May 17, 2022,
to experience an evening of pure camp joy as we celebrate our 2022 Camp Theme, "Together" is our Happy Place. This year we're proud to honor Superhero Award Recipient,
Debbi Alpert, a recognition awarded to supporters who have made a lasting, heroic difference at camp.
Thank you for supporting A Taste of Camp and ensuring the healing power of camp will continue to create life-changing experiences for children with serious illnesses and their families…always free of charge. We were thrilled to gather together again to give you a taste of camp with some camp activities, honor our Superhero Award Recipient, Debbi Alpert, and our special guests in the evening program who have helped make camp a magical place: Molly (Medical Volunteer & Nurse), Camper Grace, Camper Mila, and Dr. Keith (Board Member and Medical Volunteer). Thank you all for making this event the most successful year we've had!
You can still make a Gift.
Make a gift. Your support ensures that no child or family ever pays a penny to attend
a Roundup River Ranch program.
Thank you to our sponsors:
Candle Chat Sponsors
DaVita
Lee & Debbi Alpert
Alissa & Matt Joblon
Wendy and Ken Joblon
Debbie & James Lustig
Casey, Brett, Jackie & Brandon Perry
The Diamond Reserve
Ricki & David Rest
Michele & Richard Right
Anna and John J. Sie – Whitten Families
Dan & Gina Vecchiarelli
Bruce & Beverly Wagner
Campfire Sponsors
Anixter and Lirtzman Families
Alpine Bank
Marsha & Ted Alpert
Wendy & Steve Cohen
Kathy Cole
Amity & Marc Cooper
Byron & Carolyn Craig
Ed & Susan Cudahy
Cindy Farber
Susan & Richard Frank
Dr. Lia Gore
Ruth Johnson & Kris Sabel
Andy & Robyn Levy
Julie & Brent Morse
Ari & Risa Silverman
Iris & Michael Smith
Drs. Kristine and Keith Weisz
First Western Trust
Tom & Leewood Woodell

Corporate Sponsors:
Hyde Park Jewelers
Shane Kleinstein/Liberty Media