The Vail Valley organization is excited to officially welcome Sarah on Oct. 26, ushering in a bright future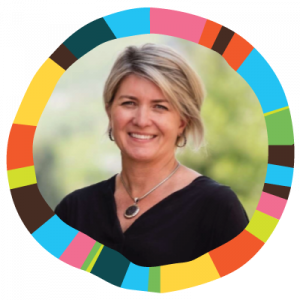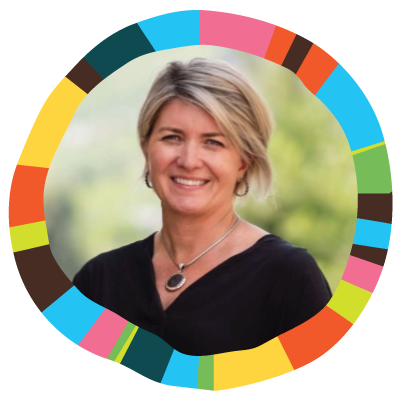 Today, Roundup River Ranch, a nonprofit dedicated to enriching the lives of children with serious illnesses and their families by offering free, medically-supported camp programs, is excited to officially introduce its new president and CEO, Sarah Johnson.
"It's been a dream come true to be entrusted as the next CEO of Roundup River Ranch," said Sarah Johnson, president and CEO of Roundup River Ranch. "I look forward to leading this incredible organization committed to delivering life-changing impact for children living with serious illnesses and their families. This truly is the opportunity of a lifetime to continue the legacy of providing the true joys of childhood."
Sarah's career brings a wealth of knowledge in education, fundraising, law, and business acumen, and comes to
Roundup River Ranch after three years at the Vail Valley Foundation (VVF), where she previously served as the senior vice president of philanthropy. Prior to VVF, she spent five years at Vail Mountain School where she was the director of advancement and community engagement. Moreover, she has a true passion for philanthropy which is evident in her time as a board chair for United Way Quad Cities.
"Sarah's passion for our mission and past experience makes us incredibly confident in her ability to lead Roundup River Ranch into this exciting new era," said Cathie Bennett, board chair of Roundup River Ranch. "Her professional and personal background coupled with her passion for supporting our campers and families makes her the ideal leader because she understands the unmatched value and lifelong positive impact we provide our campers."
Among other positions she has held, Sarah was general counsel and director of risk management for Augustana College and has her J.D. from DePaul University College of Law and her undergraduate degree in human and organizational development from Vanderbilt University.
Ruth Johnson, founding president and former CEO, will officially retire from day-to-day executive duties at Roundup River Ranch at the end of December. After an impactful and successful 17 years of leading the nonprofit, Ruth Johnson exits the organization with confidence and excitement for this next chapter with Sarah Johnson at the helm. For questions about the new president and CEO or Ruth Johnson's retirement, please contact      info@roundupriverranch.org.
For more information about Roundup River Ranch, visit RoundupRiverRanch.org.