Roundup River Ranch, an organization that provides free camp programs to children with serious illnesses and their families to the extended Rocky Mountain region, is excited to bring their 'Camp in Your Community' program to Morgridge Academy, Children's Hospital Medical Day Treatment Program, Brent's Place, and Ronald McDonald House of Denver on Tuesday, December 8, Colorado Gives Day. Roundup River Ranch is broadening its programs to help children in need, support their physical and mental health, and strengthen their resilience during the COVID-19 pandemic.
'Camp in Your Community' is a collaborative partnership program that provides camp activity boxes and other resources to children and families who may or may not traditionally qualify for Roundup River Ranch's on-site and online camp programs. By utilizing the activities provided within the box, children will demonstrate a positive increase in the following social-emotional skills that build resiliency, self-confidence, empathy, respect for others, problem solving, reflection, communication, connection, teamwork, and more.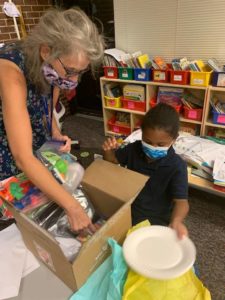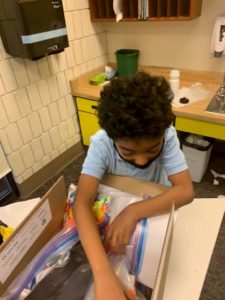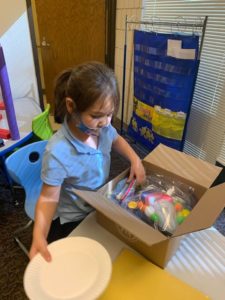 "Roundup River Ranch is committed to providing alternative camp programs that bring joy and empowerment to more children and their families through community partnerships," said Ruth B. Johnson, President and CEO, Roundup River Ranch. "Many children are experiencing isolation, fear of the unknown, and anxiety that is associated with living through a global pandemic. Through our 'Camp in Your Community' program, we can be a bright light for children with serious illnesses and their families to find joy, meaning, connection, and friendship during these challenging times."
Each 'Camp in Your Community' box includes at least eight DIY activities including art projects, STEM activities, Get Up & Get Active movement activities, fun jokes, riddles, as well as games and activities that can be experienced alone or with others. The magic and joy of camp will be delivered with all the supplies and instructions necessary to experience the joy of camp.
"The camp box was a wonderful package to experience the joy that camp brings. Roundup River Ranch is always looking for new ways to meet us in every season. The camp activities and fun games inside remind us that camp still lives on even through this difficult time. We can't wait for the next one!" – Camper, Olivia
For information on Roundup River Ranch's year-round camp programs, visit RoundupRiverRanch.org/programs or call 970.524.2267.