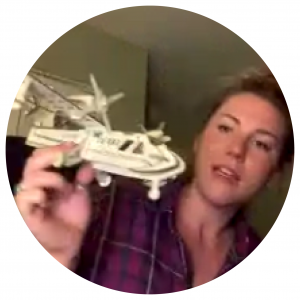 Meet Anna! Anna was introduced to Roundup River Ranch through her friend (and our awesome Camper Admissions Coordinator!), Meghan! Anna has enjoyed volunteering for Camp Clubs online, and her favorite so far has been February's Now in Orbit Club! 
"It's been so special and amazing! The volunteers are terrific to work with and the kids are endlessly curious, creative, and enthusiastic."
Anna would describe camp as a "Creative Community of Collaboration!"
Throughout her experience, Anna was surprised by the ingenuity and creativity of each camper, and how inspiring that it!
"One of my favorite memories was from April's Frequent Flyer's Club when the Cabin 1 campers were sharing what they would have in their dream house. The campers answers were so thoughtful, imaginative, and fun that we probably could have spent the whole session talking about it!"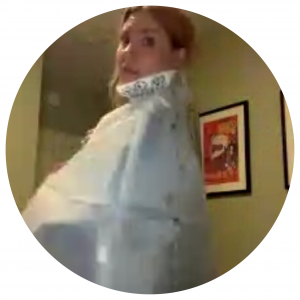 When reflecting on meaningful moments while volunteering, Anna recalled the way she's seen campers interact with and work with their siblings! She said seeing how they learn to successfully communicate and work with one another is amazing, especially since she has lots of siblings herself and knows how important that relationship can be.
"As someone with many siblings, those sibling bonds can be some of the strongest relationships someone has in their lives! 
Along with building stronger relationships with siblings, camp also provides and environment to build strong relationships with others who understand what it's like to live with a serious illness. Anna recognizes the importance of camp being a place for campers to be goofy and creative without focusing on their illness, but also a safe and supportive place to speak about their challenges.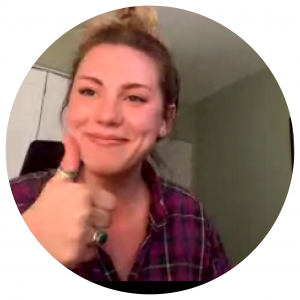 Personally, Anna has also benefitted from her time volunteering, and said "It has significantly helped my mental health and has changed my perspective on teaching craft activities. My upcoming job as an Art instructor by the pool was very directly inspired by my time at RRR and how much value I got out of the experience!"

To a new volunteer, her advice is to have an open mind and be goofy!
"There is no 'perfection' when it comes to camp and that's what is so fun about it! Each experience at camp is unique and there is always something new to take away. It's seriously so much fun to be a part of the volunteer team! The other volunteers and staff members are wonderful to work with and the kids will make you laugh constantly through each camp! I always leave camp with a big smile on my face."
This year, Anna said she will Shine On by continuing to support the community around her and use art as a way to connect people from all different backgrounds!