Embrace Joy and Join the Movement Today!
The Embrace Joy Movement is where camp, creativity, and community come together. Celebrate You (yeah, we're looking at you—create a fundraiser for your birthday, wedding, or any other personal accomplishment), Host an Event (it's your party you can do what you want to — host an yoga class, a bingo night, or your own style of event), Get Active (see that mountain over there—it needs climbing or run that half marathon—fundraise for your next physical feat), or Freestyle (you can't camp dance wrong—fundraise in your own style!) to raise funds and awareness for Roundup River Ranch. Whatever you do, do it with joy to provide opportunities for children with serious illnesses to discover joy, friendships, and confidence! Start your own fundraiser or join one of our feature events below!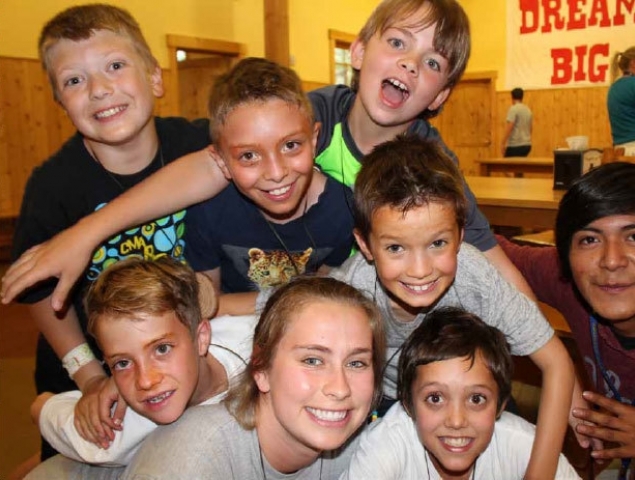 Fund A Cabin
$25,000
We'll leave it to our campers to tell you about the friendships they make in their cabins, "The friends I meet here can relate to my life. The good and the bad, the struggles and strife. That makes us grow closer and feel less alone. These are the friendships I could never imagine at home.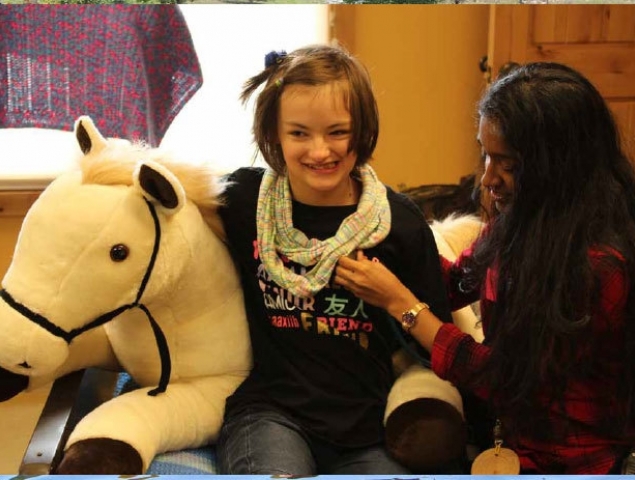 Heal The Soul
$10,000
We provide individualized medical care for each of our campers. Our physician and nurse volunteers leave their lab coats and scrubs behind and join our medical team at camp. And while they may not "look" like doctors or nurses when they're swinging from a zip line, the truth is they are constantly focused on the needs and well-being of every camper.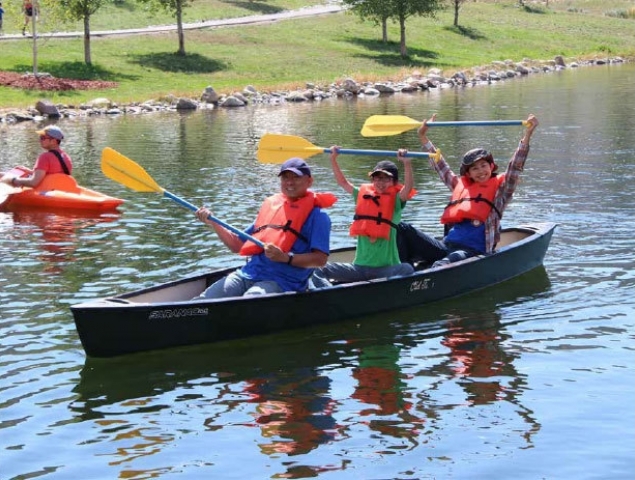 We Are Family
$5,000
At Roundup River Ranch, there's no age limit on silliness, laughter, or needing a break from the real world. So at camp, families are supported with love and empathy as they relish this unique chance to escape the stress of their child's medical condition, and connect with others who are on a similar journey. We love knowing that a family dancing together is also healing together.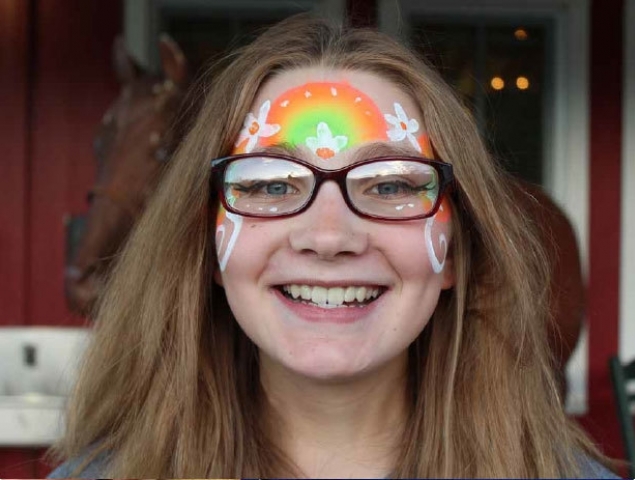 Sponsor A Camper
$3,000
Camp - changing lives, one summer and one camper at a time. Every single thing we do, every decision we make, every game we play, even every song we sing are done in the best interest of our campers. We put campers and their families first. Always.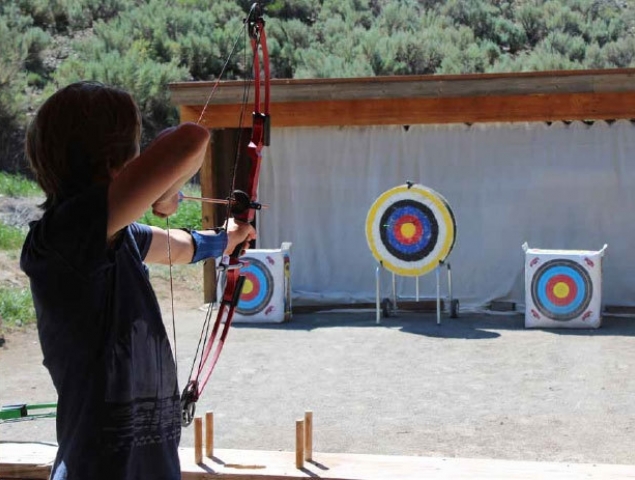 How's Your Aim
$1,000
BULLSEYE! Targets, bows, and being savvy about safety. All of that and more thanks to you! Your support means that campers will be able to develop confidence. Like all of our programs archery is adapted to meet the needs of each and every camper- this would not be possible without you!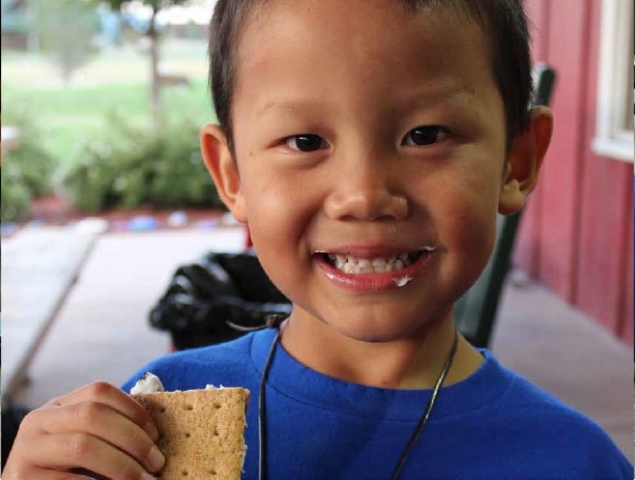 Spread S'More Love
$500
Gather around the campfire. Thanks to you chocolate, graham crackers, creative ingredients like apples, and gooey fingers will all be a part of the fun! This is campers' first introduction to the magic of camp and shared experiences.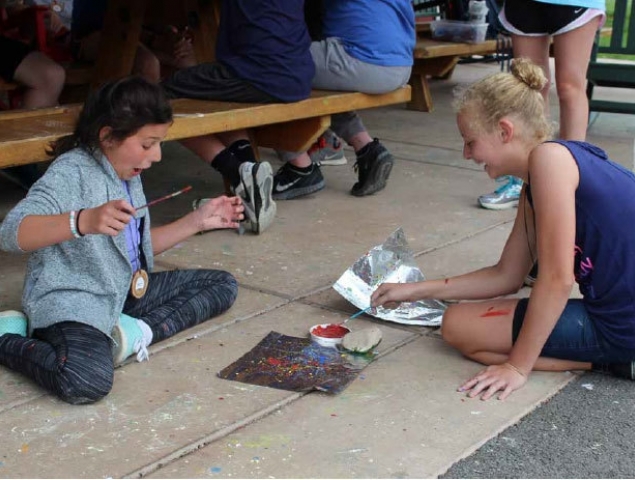 Get Creative
$250
Provide necessary supplies for the Art Yurt, the place where anything goes and everyone is an artist. Provide supplies like glow in the dark paint, wooden frames, glitter, and much, much more. Your generosity allows campers to express their individuality and show off their creative talents.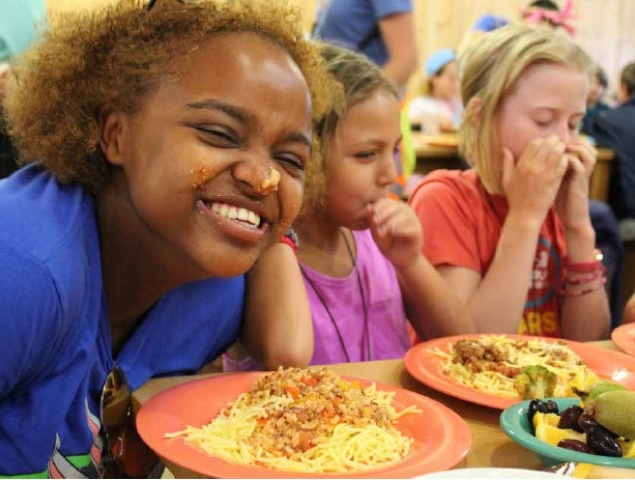 Dish It Out
$100
YOU know how kids get giggling and they can't stop, and then they snort through their nose and then the giggling gets ridiculously more uncontrollable until everyone is giggling and snorting and actually crying tears of laughter? That is the ultimate success story of a "No-Hands Spaghetti Dinner."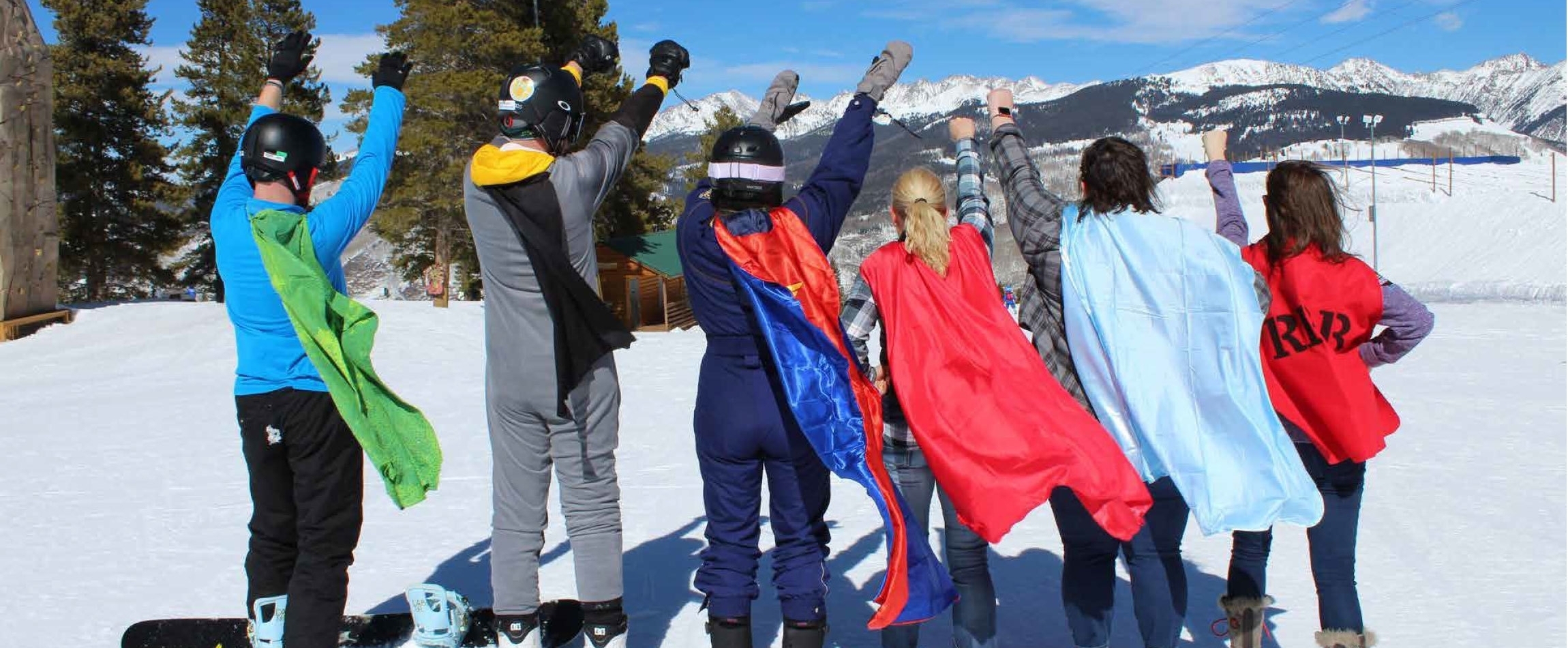 Join the Roundup River Ranch family at one of our team events.
From Superheroes Are Everywhere to Driving for Kids, we have an event for everyone.