This holiday season, be the reason our campers embrace a whole new kind of joy.
Here, joy is measured in giggles and courageous adventures. But, it's also measured in emotional breakthroughs, mental wellness, and a profound sense of belonging. Your donation today offers more campers, like Jackson, a safe place to discover the healing power of community, belonging, and hope.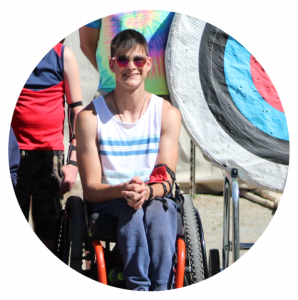 Meet Jackson and watch his incredible camp journey. >>
Grow your giving with the Colorado Child Care Contribution Tax Credit. Colorado taxpayers who make gifts to Roundup River Ranch may be eligible to receive up to a 50% tax credit. Learn more at RoundupRiverRanch.org/cctc.
---
For more information about making a contribution, please contact VP of Strategic Partnerships, Cathy Ethington at cathy@roundupriverranch.org or 414.418.7328.