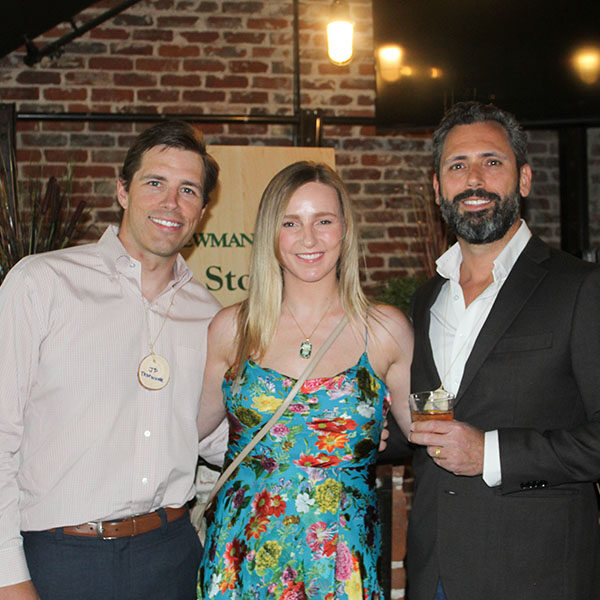 A Taste of Camp
Event Summary
We're serving up all the camp fun in the city! Morsels of magic stories. Tastings of courage and awe. Full helpings of gratitude. Join us on
Thursday, May 18, 2023,
to experience an evening of pure camp joy as we celebrate our 2023 Camp Theme, SHINE ON. During the evening, we will honor our 2023 Superhero Award Recipient,
 a recognition awarded to supporters who have made a lasting, heroic difference at camp.
Thank you for supporting A Taste of Camp and ensuring the healing power of camp will continue to create life-changing experiences for children
with serious illnesses and their families…always free of charge. We were thrilled to gather together again to give you a taste of camp with some camp activities,
honor our Superhero Award Recipient and our special guests in the evening program who have helped make camp a magical place.


Named one of the "Great Regional Chefs of America," Chef Troy Guard is designing the menu
and cooking for our memorable evening. As owner of TAG Restaurant Group, Troy's portfolio is
currently comprised of four show-stopping brands: Guard and Grace, Los Chingones, Bubu and HashTAG.



Recognizing supporters who have made a lasting, heroic difference at camp.

Become a sponsor for 2023 A Taste of Camp
Becoming a sponsor for A Taste of Camp will showcase your brand and company to a diverse audience throughout Denver and the Rocky Mountains. Each sponsorship supports our mission to offer FREE camp programs to children with serious illness and their families.
View our Sponsorship opportunities (click here)
Purchase your ticket or sponsorship package:
2023 Supporting Sponsors
Cabin Sponsors
Diane Neal
Candle Sponsors
Debbi & Lee Alpert
Paul Zakary
Campfire Sponsors
John Forester




Corporate Sponsorship
Jay's Valet