As a doctor, it is not easy to know that I can't always heal my patients' bodies, but with camp, I can help heal their souls.This summer marks my 15th year of being involved with camp. You could say I'm a camp-lifer.
For the past 8 years, I have been on the Medical Advisory Committee at Roundup River Ranch, and my heart had been heavy with the thought that so many of these children who already feel socially isolated wouldn't have the safe space to go this summer to have an uplifting experience that helps them see they are not alone, that they are understood, valued, and loved. What makes me so proud is how Roundup River Ranch has risen to the challenge and pivoted to provide creative and innovative alternative programming that allows these kids and their families to stay connected while safely at home.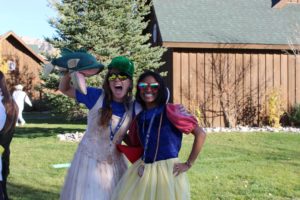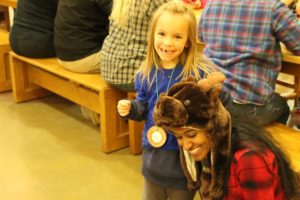 I often say that camp is the most powerful and empowering medicine I can prescribe my patients, and I can talk nonstop about all the different ones I have been involved with over the years. Each hold my heart in different ways, but what they all have in common is that they are literally life-changing for these kids, their families, and anyone who has been blessed and lucky to be a part of them. I am primarily involved with camps for children with severe and chronic skin conditions, and as some of these diagnoses are relatively rare, many of these kids have never met another person with their same skin condition. They cannot hide their appearance, and therefore, have a difficult time being accepted by their peers and often suffer from poor self-esteem. But I have seen first-hand how even one day at a supportive and loving environment like camp can transform their perspectives and lives. For one, it gives them the opportunity to just be kids for a week without the constant stares of all those who do not understand their world. But, the greatest impact is the realization that they are not alone, that they are valued, and that they can do things they never imagined they could because it empowers them with a new-found confidence, and level of independence that they can build upon long after they leave camp. We have received so many letters from parents saying that their child left for camp as one person, usually shy and quiet and unsure of themselves, and came back stronger, more hopeful about the future, and simply happy to be who they are. 
Truth be told, the experiences I've had with these kids, learning and seeing for myself how they live and cope with skin disease, hearing their worries, hopes, and dreams, witnessing their lightness of being and relief at being in a safe place where they aren't constantly stared at or bullied, where they can build their confidence and independence by being challenged with new experiences, where they can feel the joy of being surrounded by the love of those who understand, solidified the career path I was choosing for myself, and continues to renew my spirit and reinforce why I do what I do. 
The human body is fascinatingly complex and its ability to respond to stressors is very much dependent on how we nourish it physically, mentally, and emotionally. While there are a lot of things we can't control, there is so much more that we can. Camp is a place where kids can learn from each other's experiences, teach each other and gain understanding and acceptance of each other's backgrounds, feel empowered to embrace their own and each other's unique beauty, and are inspired to advocate for themselves and others.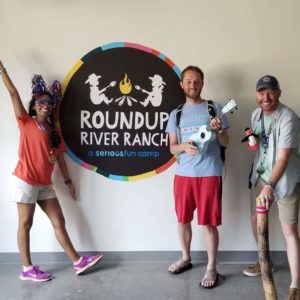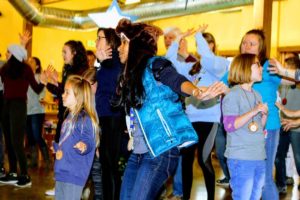 A few weeks ago, I had the privilege of being a volunteer with Roundup River Ranch during their virtual camp season, and what was even more special about it was that my campers from Texas were invited to attend with my campers in Colorado. Seeing my worlds collide in such a beautiful way made my heart so happy, and I have to say it was nothing short of AMAZING! It IS absolutely 100% like camp. The kids are learning, growing, bonding, making friends, encouraging each other, showcasing their talents, sharing about themselves and their experiences, and having a blast! Arts and crafts, making boats and floating them, making catapults and targets for Archery, learning Astronomy and about solar and wind energy and making solar‐powered fairy lights and pinwheels, singing, dancing, playing games, wearing costumes, expressing themselves… laughing, smiling, and embracing pure joy. Camp may look a little different this summer, but it is alive and well!
It's a great reminder that camp isn't simply a place…
Camp is love. Camp is joy. Camp is laughter. Camp is friendship. Camp is kindness. Camp is MAGIC. And it's something that can make our hearts sing wherever we are. Happy Camp Kindness Day!
About Meena: Camp-lifer. Camp started for me as just one week at a camp in Texas, and now, I spend two weeks at camp in the summer, a weekend at Family camp in the fall, a week at winter camp, a day at Family Camp in the spring, as well as at camp-like events all year long with a non-profit I work with called A Children's House For the Soul. Oh, and I just got elected to be on the Board of Directors for the American Camp Association. So I'm pretty much at camp all the time! (I also have a day job as a pediatric dermatologist at my own practice, Bluebird Dermatology!)