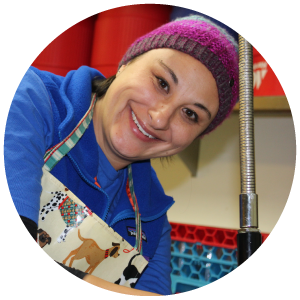 This last week, we celebrated our VP of Operations, Sterling Nell Leija as she transitioned from Roundup River Ranch. After 10 years and a lifetime of impact, we are thankful for Sterling's commitment to our team and keeping campers #1. 
Sterling has overseen the growth of camp facilities, an increase of camper experiences, new Outreach programs, and countless staff and volunteer experiences. However, she says, "I am most proud of growing the annual number of camper experiences by well over 900% in 10 years. This has included growing the sizes of camp sessions, adding more sessions, and of course the development of Camp Online, Joy Delivered, Camp In Your Community, and Hospital Outreach. I am so proud that what started as a pivot is now simply the fabric of Roundup River Ranch. This growth and these new programs are serving kids who would otherwise not have a camp experience and are creating connections throughout the year for campers missing camp. And that is really special. It's something I'll forever be proud of and honored to have led."
Throughout the years, she has been integral in the lives of those who have been to camp… as a mentor to young camp professionals and a familiar face to returning campers!
"It has been an honor and a privilege to watch so many amazing campers grow up. Kids who started with me my first year as adorable 7-year-olds are now mature and wise 17-year-olds. Young staff are now professionals. It's has been such a privilege to be a part of the lives of this amazing community."
Sterling has also been a staple in the greater camp community and SeriousFun network. Serving on diverse boards and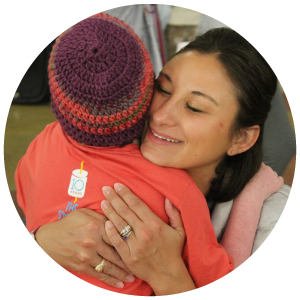 committees she has been able to spread the joy of camp far and wide while learning from others. She says she learned that, "the camp community is built out of some of the most resilient, caring, and thoughtful people who truly believe in the power of hope. It is a humbling community to be a part of because it's made up of adults who deeply understand what we can learn from future generations while sharing rich history and tradition. While peers, staff, and volunteers continue to teach me so much, I believe it is our campers who have taught me the most. They are a constant reminder of what really matters in life – embracing the joy of a moment, the value of relationships, the power of play, and remembering to laugh." 
Around camp through her decade of hard work, Sterling has had a hand in all programming and activities. All of the activities have been fun to witness but she says that connection has always been her favorite part of camp. Seeing the growth of a camper making friends and creating community will always showcase camp success.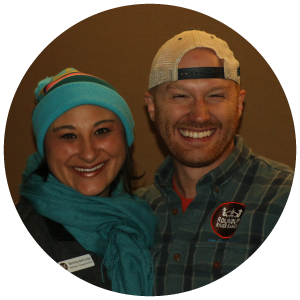 "My favorite camp activity is 100% sitting in a rocking chair and chatting with campers. They are wise beyond their years, have the best stories, give great advice, and share the most wonderful things about themselves." 
And as all of our staff members have a favorite camp dance — Sterling's is "Eenie Meenie" by Justin Bieber!
From the camp community, we say, thank you Sterling. Camp is the life-changing place because of you!