This year, at A Taste of Camp, we are honored to award Kathy Cole the Superhero Award!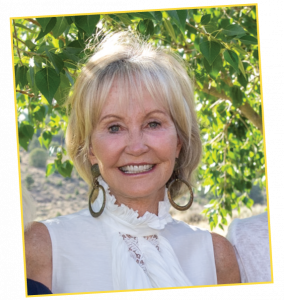 Kathy Cole sees camp through a unique bond she shares with every single child that comes to camp. Her compassion and understanding for the difficult journeys that our campers face, comes from her experience as the caregiver of her beloved husband, Trent, who lived with ALS and passed away in July 2010.
From the beginning, Kathy has been an integral trailblazer at camp, as a Founding Board Member, Board Member, member of our Founders' Circle, and many other leadership roles that have helped shape programming.
Kathy's involvement and dedication to Roundup River Ranch's mission is truly inspirational. Her footprint around camp can be seen in her generous gift to build Trent's Cookhouse, to donating the Fine Art Yurt and Nature and Science Yurt, to volunteering in the Cookhouse kitchen each year to support our campers during Summer Camp sessions.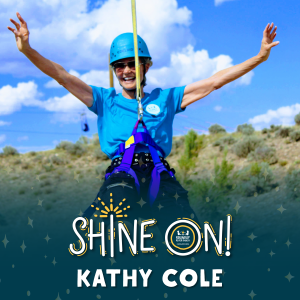 This year, A Taste of Camp honors Kathy with the Superhero Award in recognition of her commitment to Roundup River Ranch and her unyielding and generous support of our Outreach Programs. When the pandemic in March 2020 threatened to have camp programs cease, Kathy stepped in and pledged a $1 million to support Outreach Programs. This funding allowed Roundup River Ranch to launch its first Camp Online program, which opened for campers and families in the summer of 2020.  Roundup River Ranch's Outreach Programs continue to expand and thrive through our Joy, Delivered program and our hospital programs that meet campers wherever they are and provide life-changing camp experiences in creative and meaningful ways…free of charge. In 2022, these programs delivered over 2,500 camper experiences and 2,864 Joy, Delivered packages.